Biography
William July, Ph.D.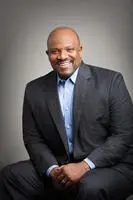 Dr. William July is a licensed clinical psychologist. His principal office is in Houston with associates in Houston, Austin, and Dallas. He is the former Director of the Mindworks Testing Program at the Krist Samaritan Center. Dr. July specializes in psychological testing and assessment for a variety of purposes including court ordered psychological evaluations, immigration evaluations, ADHD testing, intelligence testing, learning disability testing, and emotional/behavioral testing.

Before he was a psychologist, Dr. July became a nationally bestselling author with his first book, Brothers, Lust, & Love . He has written seven books, four published by Doubleday. He has toured nationally and internationally as an author and lecturer. One of his books, Understanding the Tin Man, was also published in Japan. In the area of academic publishing, he authored a chapter on personality in a psychology textbook published by Pearson. Dr. July has been regularly featured on CNN and the Fox News providing psychological insights for several shows. Previously, he was the regular male guest commentator for the show "Men Are From Mars, Women Are From Venus" hosted by Cybill Shepherd and produced by Sony Pictures Studios.

Additionally, Dr. July has a diverse professional background that makes him a unique psychologist. He has been a successful entrepreneur in the real estate industry and served as a Harris County Sheriff's Deputy Reserve as well as having worked full-time as a Patrol Officer with the Houston-Metro Police Department. Also, he was an Assistant Professor of Psychology and program chair at DeVry University. Currently, he is an adjunct faculty member in the counseling degree/licensure program at the Houston Graduate School of Theology and an adjunct faculty member at Huston-Tillotson University.
He earned his Ph.D. in Psychology from the Harold Abel School of Psychology at Capella University, an M.S. in Psychology from Capella University, and a B.B.A. in Business Administration from Texas Southern University. Dr. July is on the Board of Trustees for the Texas Psychological Association.